Jurassic Museum Aalen
The museum, which opened in 1977 is located at the marketplace in the historic old city hall building with its "spy tower". It is the largest municipal museum for geology and palaeontology in Baden-Württemberg.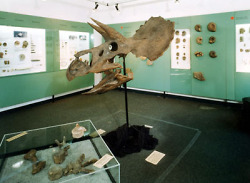 Geology has been a tradition in Aalen for centuries. This area once contained Germany's largest iron mines. Famous Swabian palaeontologists such as F.A. Quenstedt and Th. Engel traveled in the 19th century into the Aalen geological inlets, in order to study the rocks of the Alb and collect fossils.

In the year 1864, a researcher of the primeval age, Ch. Mayer, designated the particularly well defined lower brown Jurassic layers after the city Aalen: "Aalenium". This designation is found today in international usage. As the typical example of this substance, Aalen is well known world wide.

Visitors to the museum can easily inform themselves about the geological traditions of the Aalen region. Displayed on the three floors of the museum are helpful exhibits arranged according to modern aspects, showing the construction and outstanding structural layers of the Swabian landscape. Clear diagrams provide basic geological knowledge and explain fossil organisms. Particularly impressive are a variety of marvelous petrified fossils of dinosaurs and reptiles, octopus and squid, water lilies and giant ammonites, which bear witness to an ancient sea bed here.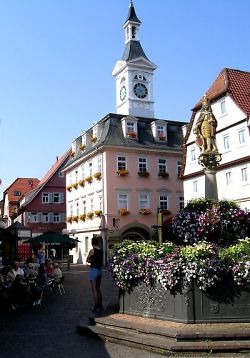 Address:

Urweltmuseum Aalen
Reichsstädter Straße 1
73430 Aalen
Ph: 07361 6556 or 528287-0 (Limes Museum office)
Fax: 07361 528287-10

E-mail: sauerborn@urweltmuseum-aalen.de

Show location


Opening hours:

Tuesday to Sunday, 10am to noon and 2pm to 5pm
Open on public holidays