Ticket Sales
The Tourist Information Office in Aalen has tickets available for sale for many different events in Aalen and throughout the region.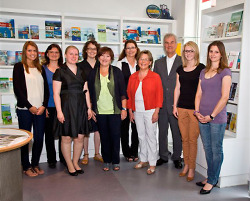 A list with the available tickets for local and regional events can be downloaded as a pdf file (click the hyperlink on the right). This list provides information about dates, prices and ticket availability.

In addition to this, we can procure, through our CTS Pre-Sale System, almost any available ticket for events taking place all over Germany. Try it out!

And with the Tourism Service of Aalen, you can buy tickets for Legoland Germany, in Günzburg, without waiting in a long line at the gate!

Contact:
Tourism Service of Aalen