Tourism Service of Aalen
Be our guest in beautiful Aalen!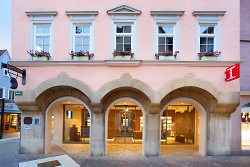 The Tourism Service of Aalen is first stop for all tourists, guests and visitors of the city. Our staff provides numerous informational brochures for all types of interests. We can reserve hotel rooms, assist with room inquiries and many other types of arrangements. Package deals may also be available, which have been developed along with hotels and other overnight accommodation enterprises. Periodic specials are offered, and private guided English group tours can be arranged upon request.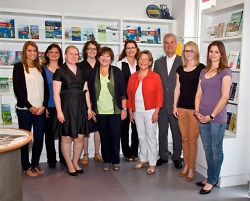 Our team is looking forward to welcome you in Aalen!

Opening hours:
Monday to Friday from 9am to 5.30pm
Saturday from 9am to 12.30pm

You find us centrally located in the heart of the pedestrian mall.

Contact:
Tourist Info of Aalen
Reichsstädter Straße 1
73430 Aalen
Ph: 07361 52-2357
-2358
Fax: 07361 52-1907
E-mail: tourist-info@aalen.de

Show location