Waldhausen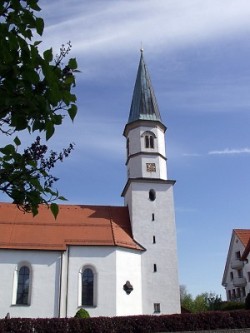 Waldhausen is located on the Härtsfeld, on the eastern edge of the Swabian mountains, about 610 meters above sea level. The area covers 2428 hectares.

Waldhausen is a popular residential area, which offers a village atmosphere as well as city proximity. Here you will find all the necessary services: kindergarten, primary school, a Catholic congregation and a Protestant congregation (which is part of the Protestant church municipality in Aalen). Active social and sports clubs enhance life here. The restaurants offer delicious home-style and upscale menus to locals and visitors alike. Overnight accommodations are available in hotels and in private vacation homes. Some commercial enterprises are also established in Waldhausen.

The proximity to larger cities offers easy job commutes, as well as access to cultural and leisure programs.

The suburbs around Waldhausen are mainly agricultural.

The village of Waldhausen, was first mentioned in a document from 1188. It was annexed by the city of Aalen in 1970. The local concerns of the citizens can be settled in the regional office of Aalen-Waldhausen. Since the building of the A7 Autobahn with its Aalen/Oberkochen exit, reaching Waldhausen is quite easy. Access to the surrounding towns is provided by a well developed road network.

Construction of bicycle and footpaths in addition to cross-country ski trails in the winter, meet recreational needs here most admirably.